About us
My Thai Restaurant serves extraordinary Thai dishes that will truly satisfy your cravings. Our location is at 63 Forrest Rd., Padburry WA. We suggest you try our Chef's Special dishes that include My Thai Salad, Tamarind Prawns and Pla Muk Yang. Authentic Stir Fried Thai dishes such as Pad Pak, basil Stir Fried, Pas San Sahai, Garlic Delight, Sweet and Sour, Pad Khing and Dry Jungle Stir Fried are also served and available. To make it more convenient for our lovely customers, we now enable you to place an order online when you click the Order Online button. Delivery and Pick Up service are both applicable for online orders.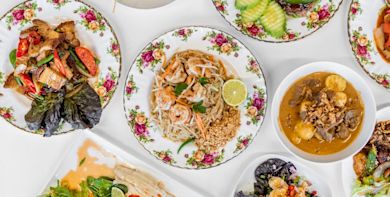 Reviews
Ian
"Food was really good. Arrived fresh and hot. Would definitely order again."
29/11/2019
Caroline
"Fantastic as always"
17/11/2019
Stacey
"Thank u loved the food"
16/11/2019